who we are ...




follow us on YouTube




follow us on facebook


***

2020 IBLA EVENTS

***


***
***
***

The IBLA Foundation in New York City organizes annual music competitions for pianists, singers, instrumentalists and composers which take place in Ragusa Ibla, Italy. Winners have been presented in prestigious venues such as Weill Hall at Carnegie Hall, Lincoln Center Alice Tully Hall, KIOI Hall and Tokyo Opera City Hal in Japan, Tchaikovsky Bolshoi Hall in Moscow as well as other prestigious venues in the USA, Canada, Europe, Montecarlo, Russia, Indonesia, Vietnam, Cambodia, Thailand, Myanmar, Malaysia, Singapore, Korea and Japan.

La IBLA Foundation di New York City organizza un concorso per pianisti, cantanti, strumentisti e compositori che si tiene ogni anno a Ragusa Ibla in Sicilia. I vincitori sono stati presentati presso il Lincoln Center Alice Tully Hall e la Carnegie Weill Hall di New York City, Tokyo Opera City Hall e KIOI Hall in Giappone, Tchaikovsky Bolshoi Hall di Mosca oltre ad altre prestigiose Università negli USA, Canada, Europa, Russia, Indonesia, Vietnam, Cambodia, Thailand e Giappone.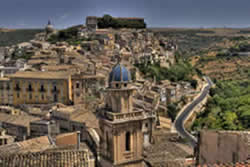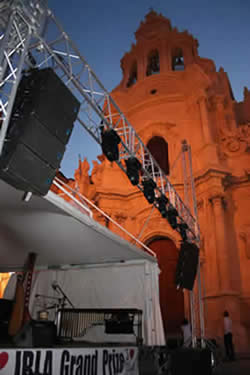 "The sunbaked island of Sicily, the largest and historically richest in the Mediterranean, is the scene of the annual IBLA GRAND PRIZE, a piano competition held in a hall buried among the clusters of 17th and 18th century stone buildings that crowd the little threads of streets.
The rocky town of only 80,000 lies just a few miles from where Ionian and Mediterranean meet at Sicily's southern most tip. Hearing piano-playing in this kind of setting is amazing. It is like the opening of an ornate and ancient casket only to find it stocked with glittering gems."

-Gordon Sparber, Winston-Salem Journal, NC, USA
photos of Carnegie Hall by Jeff Goldberg /ESTO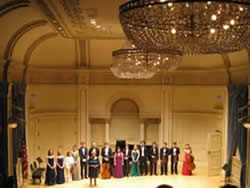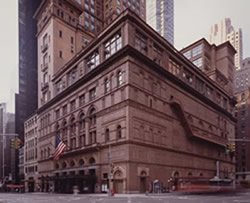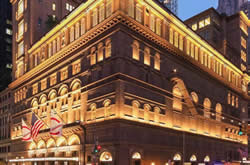 photos of Carnegie Hall by Jeff Goldberg /ESTO
IBLA FOUNDATION

in memory of
Baronessa Mariuccia Zerilli Marimo'
'Beyond these Walls'
a documentary about Baronessa Zerilli Marimo'
Board of Directors
International Jury Chairman
Marcello Abbado
Tokyo Chairwoman
Lady Dewi Sukarno
IBLA Awards Ceremony in Tokyo
Dewi Sukarno in North Korea
Honorary Chairs
George and Nancy Records

New York Gala Chairs
Steve and Rebecca Madsen
IBLA Little Rock Chairwoman
Joan Zumwalt
Directors
Sherman Banks
Dr. Alan Storeygard

IBLA Italy Chairs
Dr. Franco & Dr. Cettina Spampinato

IBLA New York Directors
Kelly Knox-Heintzelman
Chie Sato Roden
Michael Yasenak
President
Dr. Salvatore Moltisanti


We at the IBLA Foundation are deeply saddened by the passing of our passionate music loving
IBLA Foundation Chairwoman Baroness Mariuccia Zerilli Marimo'. The world of music at large has lost one of its most graceful and generous supporter. Her faith, passion, smile and energetic presence will profoundly be missed ...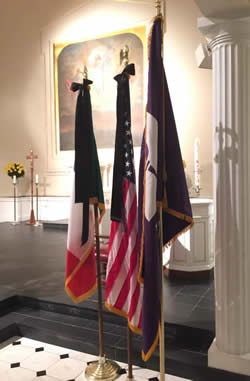 BARONESSA CARISSIMA ... ABBIAMO IMPARATO TANTO DAL SUO AMORE ... DALLA SUA PASSIONE PER LE ARTI ... LA SUA INTELLIGENZA ... LA SUA VOGLIA INFINITA DI CONOSCERE ... LA SUA GRAZIA E INCONDIZIONATA GENEROSITA' ... DALLA SUA FEDE ... NON LA DIMENTICHEREMO MAI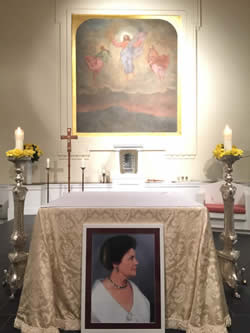 NOVEMBER 13, 2015
BARONESSA MARIUCCIA ZERILLI MARIMO' MEMORIAL MASS CELEBRATED BY HIS EMINENCE RENATO RAFFAELE MARTINO PROTODIACONO DI SANTA ROMANA CHIESA E GRAN PRIORE DEL SACRO MILITARE ORDINE COSTANTINIANO DI SAN GIORGIO.
"...WE SHOULD ALL FOLLOW HER LIFE PASSION OF HUMILITY AND GENEROSITY..."
- Cardinale Renato Martino