THE BARTOK-KABALEVSKY- PROKOFIEV
INTERNATIONAL PIANO COMPETITION & FESTIVAL

---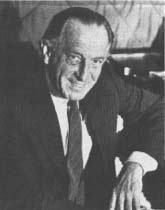 Competition Guest Artist and Judge
A native Hungarian and former Bartok protege
now acknowledged as one of the world's master pianists,
Mr. Sandor has appeared with leading orchestras
on six continents and won the prestigious Grand Priz du Disque
for his recording of Bartok's entire piano repertoire.
Mr. Sandor served for twenty years as master class teacher,
judge and guest artist at this Competition.
---
The Competition
Caryl Conger, Director Emeritus
Kathryn G. Obenshain, Founder and Director Emeritus
The Bartok-Kabalevsky-Prokofiev International Piano Competition for pianists of all ages was held at Radford University from 1981 through 2003. This competition began in 1981 to celebrate the 100th anniversary of Hungarian composer Bela Bartok's birth. Originally the Bartok Competition, it later expanded to honor Russian composers Dmitri Kabalevsky and Sergei Prokofiev.
---
ADULT FIRST PRIZE WINNERS
PREVIOUS COMPETITIONS

2003
Milica Jelaca-Jovanovic SERBIA
Vakhtang Kodanashvili GEORGIA
2002
Ketevan Badridze GEORGIA
Yuri Blinov BELARUS
2001
Jorge Ilich Aguilar MEXICO
Anne Marie Nunez U.S.A.
2000
Serhii Morozov UKRAINE
1999
Craig Allan Ketter U.S.A.
Thomas Pandolfi U.S.A.
Matthew Rubenstein U.S.A.
Jerry Wong U.S.A.
1998
Jeongwon Ham U.S.A.
Charles H. Pettaway, Jr. U.S.A.
1997
(First Prize not Awarded)
1996
Mauricio Nader MEXICO
1995
Sergei Pavlov CANADA
1994
Robert Mayerovitch U.S.A.
1993
John Lascelles Solomons SRI LANKA/U.S.A.
1992
Thomas Michael U.S.A.
1991
Salvatore Moltisanti ITALY
1990
Victoria Fischer U.S.A.
E. Patocs U.S.A.
1989
(First Prize not Awarded)
1988
Anthony Pattin U.S.A.
1987
Louise Billaud FRANCE
1986
Takis Pizanis
Lin Raymond
---
Main Page Winners of Other Competitions: 2003 2002 2001 2000 1999 1998 1997 1996
---
Competition Piano Technician - Harry Doss