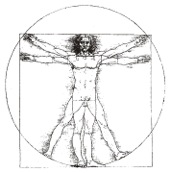 IBLA GRAND PRIZE
APPLICATION PROCEDURES
Before initiating the application process please read carefully the FAQ, a list of Frequently Asked Questions and related answers found on the homepage at www.ibla.org.
Step 1
a. Fill out the online application. If you do not receive a response within 48 hours please request an application form via email. Do not pay the application fee at this stage. Wait to receive the application acceptance letter from the office. All application procedures can be completed via email. Please do not waste funds in express, priority, registered or overnight mail.
b. Email 2 high resolution photographs to iblanewyork@gmail.com
c. Email your biographical information
d. Email your proposed music program * Composers are expected to e-mail their composition or mail to the New York Foundation office hard copies of music score and/or recording of one composition. It will not be returned. Please do not send originals.
Step 2
The Foundation office will process your application within 4 weeks. If accepted, you will receive a preliminary acceptance letter with proposed dates of performances and related forms to be completed, signed and emailed back to the office. The office will assist should you request any schedule changes in order to fit your travel needs and or personal schedule. If not accepted, the application fee will be refunded.

Step 3
Confirm acceptance of performance dates. Confirm your travel dates but do NOT yet purchase your airline tickets. Confirm payment of your Foundation Hotel–B&B package choice.
Step 4
Receive the Final Approval from the office. Final approval may be withheld in case of incomplete files, late responses, uncooperative communication, visa related problems or upon discretion of the IBLA admission committee. Failure to obtain final approval will result in cancellation from the competition.
Step 5
a. Complete your travel arrangements and email copies of airline tickets to the office
b. Travel to Ragusa Ibla, Sicily as per your scheduled itinerary. If you have requested airport transfer wait for the driver in the meeting point as per office indication. The driver will take you directly to your hotel to drop your luggage and accompany you to the office. Should you arrive after office hours, 7 pm, the driver will take you directly to your hotel. Have a good night sleep and check in at the competition office the next day at 12 noon.
c. The competition office is open from 12 noon to 7 pm. It is located in the Falcone Borsellino Hall, Via Torrenuova 1, corner of Via Orfanatrofio, next to Piazza Pola in Ragusa Ibla, 97100, Italy
d. Upon check in you will receive your final performance, rehearsal and practice schedules.
e. Top Winners will be announced on the last day of the competition and the detailed list of results will be published on www.ibla.org in the weeks to follow.