NEW YORK UNIVERSITY
CASA ITALIANA ZERILLI MARIMO'
Dr. Stefano Albertini, Director

New York Debut
of the
IBLA GRAND PRIZE
25th Anniversary

International Competition World Class Winners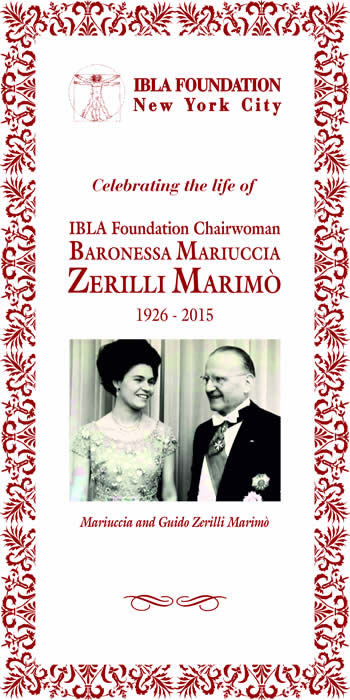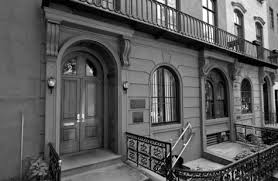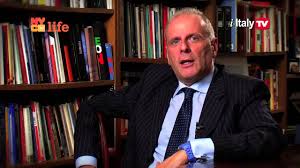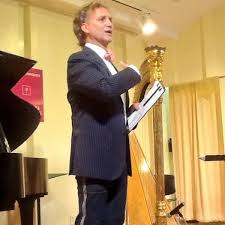 May 9, 2016 Monday, 6:00 pm
IBLA - NEW YORK UNIVERSITY AWARDS
CASA ITALIANA ZERILLI MARIMO'
IBLA Grand Prize Winners perform at Casa Italiana
24 West 12th Street New York City

***
May 10, 2016 Tuesday, 6:00 pm
IBLA - NEW YORK UNIVERSITY AWARDS
CASA ITALIANA ZERILLI MARIMO'
IBLA Grand Prize Winners perform at Casa Italiana
24 West 12th Street New York City

***


"The IBLA Grand Prize International Music Competition, celebrating this
year its 25th Anniversary, has become one of the world's cultural treasures.
Held each year in early Summer in the magnificent southeastern corner of
Sicily, in the quietly beautiful and charming Baroque city of Ragusa-Ibla,
this competition has proven to be a consistent and world-class showcase for
musical talent of the highest order. The competition's founder,
Dr. Salvatore Moltisanti, himself a pianist, has created an atmosphere
that encourages openness to any and all forms of music, allowing presentations
of all musical styles as well as instruments (this has included several types
of jazz ensembles, domra virtuosos, accordionists, folk singers and many
others from outside the classical mainstream, as well as instrumental and
vocal performers of standard and contemporary repertoire), and creating a
place where the ideas of wonderfully talented people can be nurtured in
a spirit of international respect.
This event, has we have come to expect, will surely be the best possible
evidence of this success, presenting musicianship of the highest order.


IBLA is the name of the UNESCO WORLD HERITAGE ancient Baroque
quarters of Ragusa - Ibla, the southernmost province of Italy in
Sicily. Ragusa and Ibla are two sister cities built on two 300 m.
hills. Ibla is the ancient city and Ragusa is the more modern one. The
Monti Iblei that surround the area take the name from the ancient
Ibla. The Mediterrenean coast line is only 18 minutes away. It overlooks
the island of Malta"
by Jeffrey James, Editor, International Composer

LIST OF PERFORMERS
Salvatore Moltisanti, Artistic Director and Pianist / USA - ITALY

Pietro Beltrani, Piano/Composer - ITALY
Lukasz Brzezina, Accordion - POLAND
David Cieri, Composer, Jakub Czerski, Piano - POLAND
Quinlan Facey, Piano - USA
Marcin Koziol, Guitar - POLAND
Szymon Jablonski, Accordion - POLAND
Iwo Jedynecki, Accordion - POLAND
Bartosz Kolsut, Accordion - POLAND
Celina Kotz, Violin - POLAND
Tamara Licheli, Piano - GEORGIA
Xiani Lv, Piano - CHINA
Alessandro Marino, Piano - ITALY
Karolina Mikolajczyk, Violin - POLAND
Marcin Parys, Piano - POLAND / USA
Matteo Pomposelli, Piano - ITALY
Soo Hyun Park, Piano - KOREA
Jeoung Yun Son, Soprano - KOREA
Jiaxi Jessica Sun, Piano - CHINA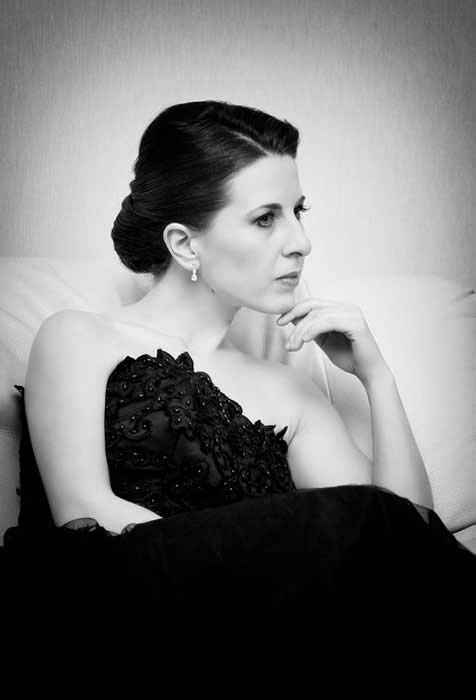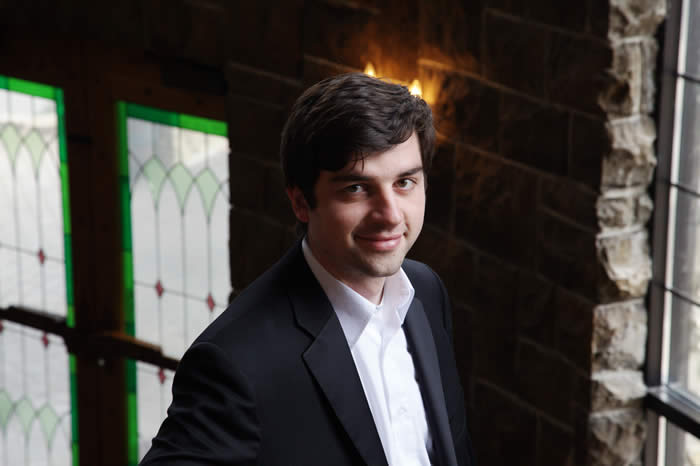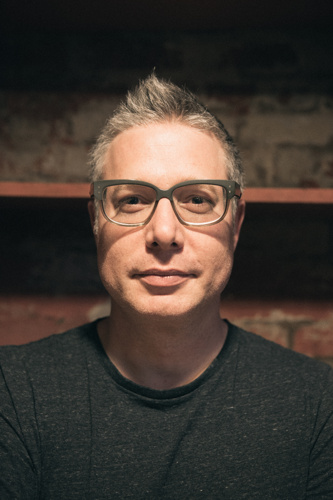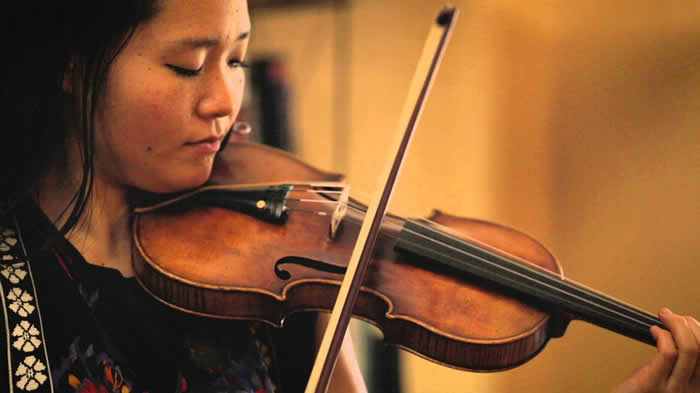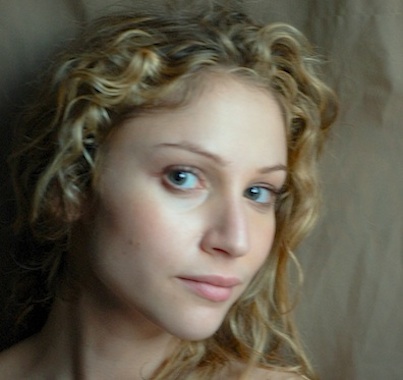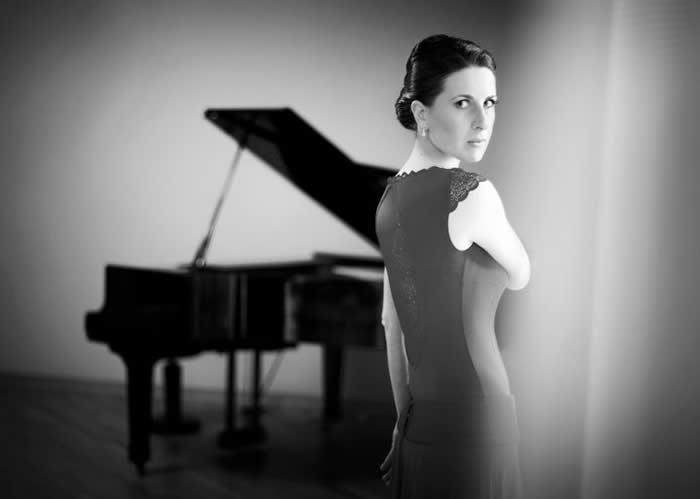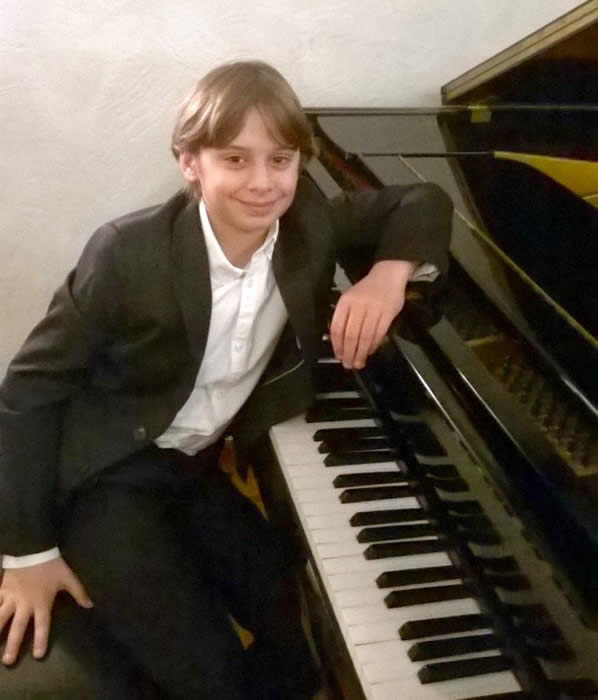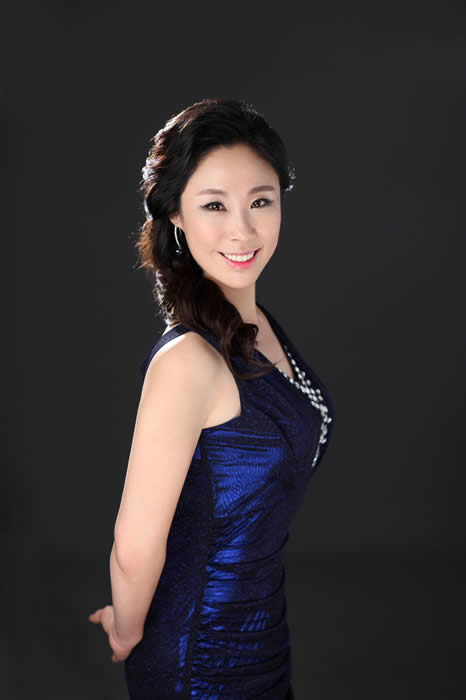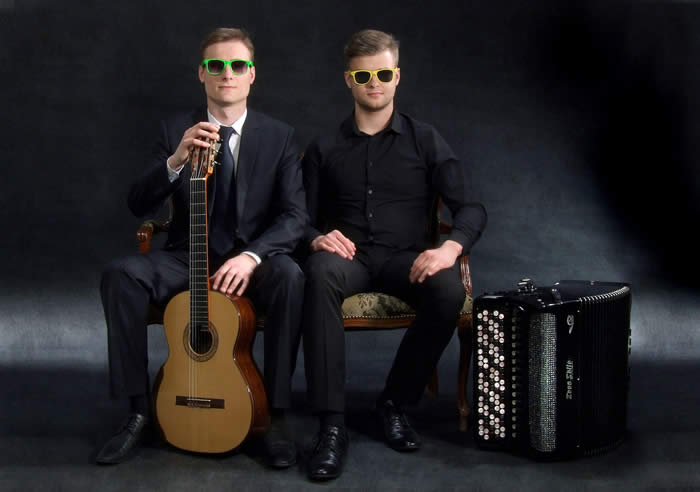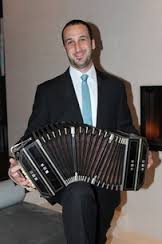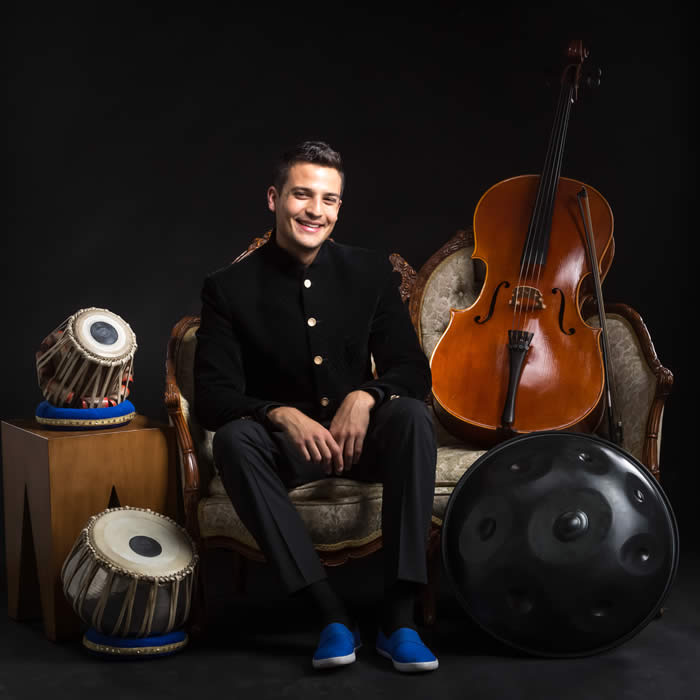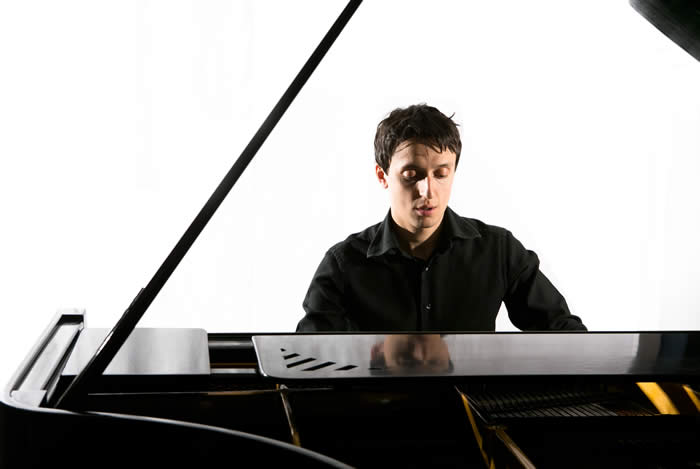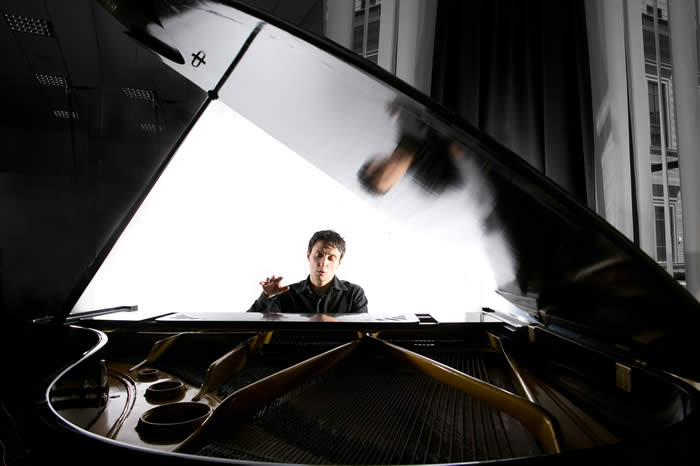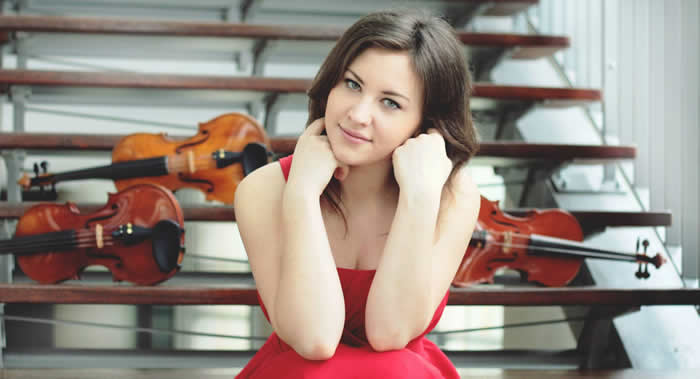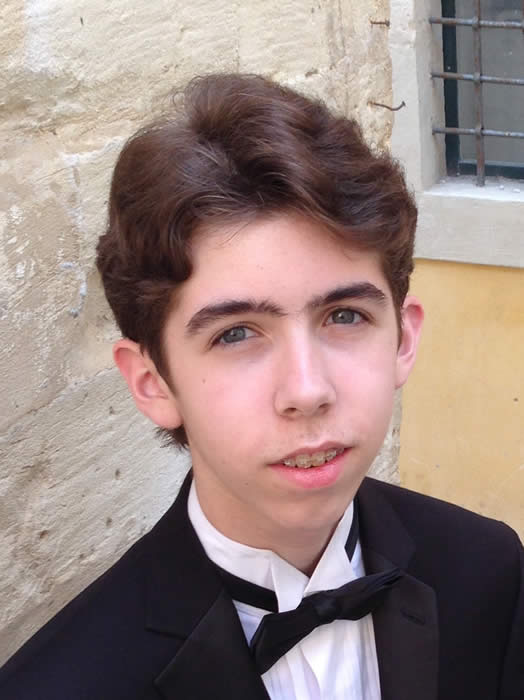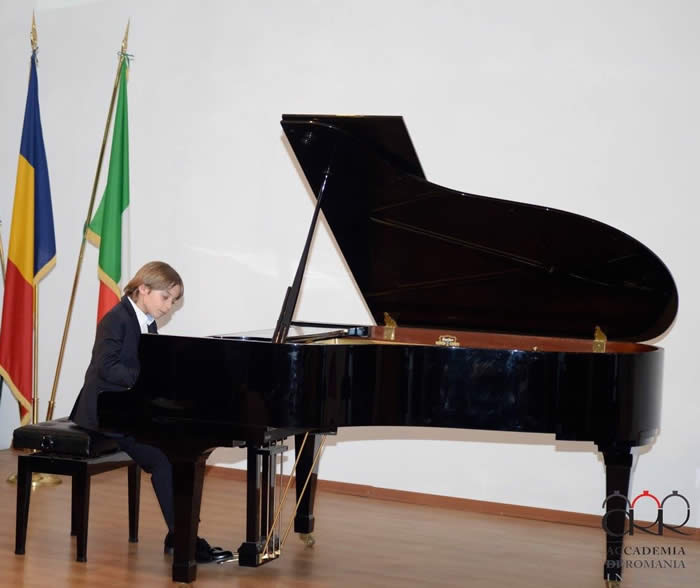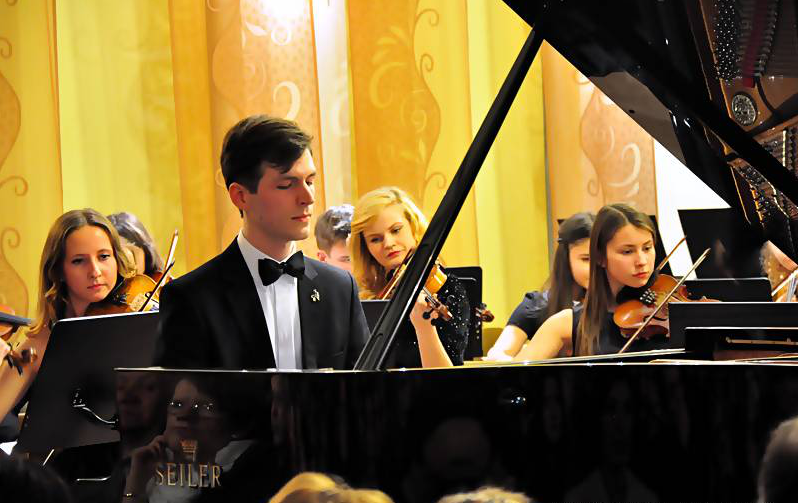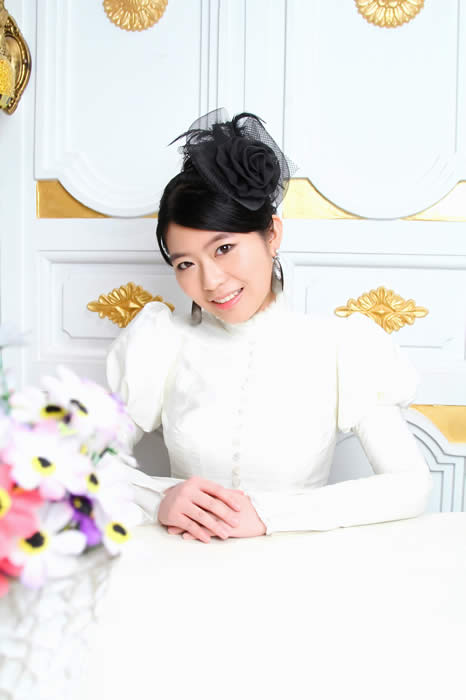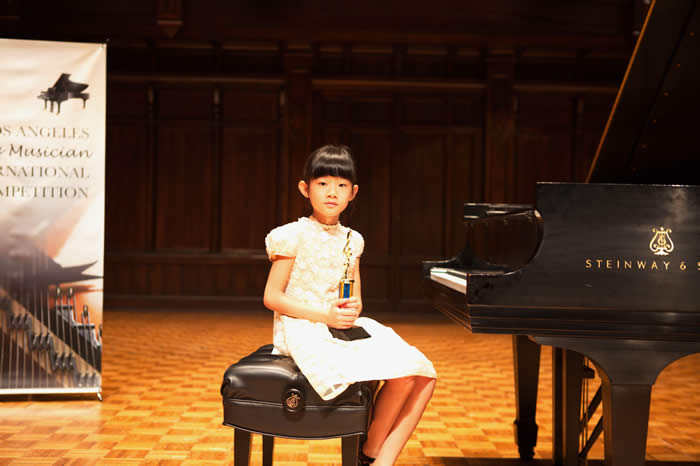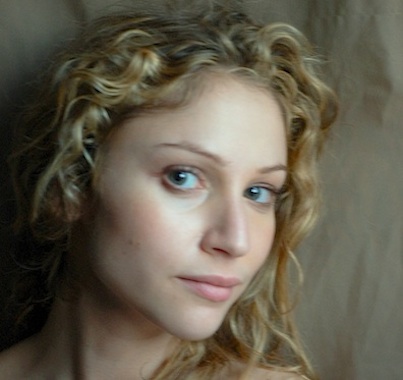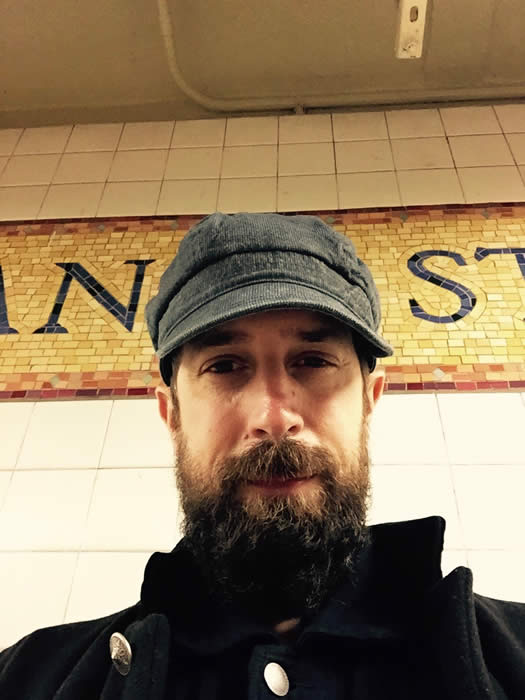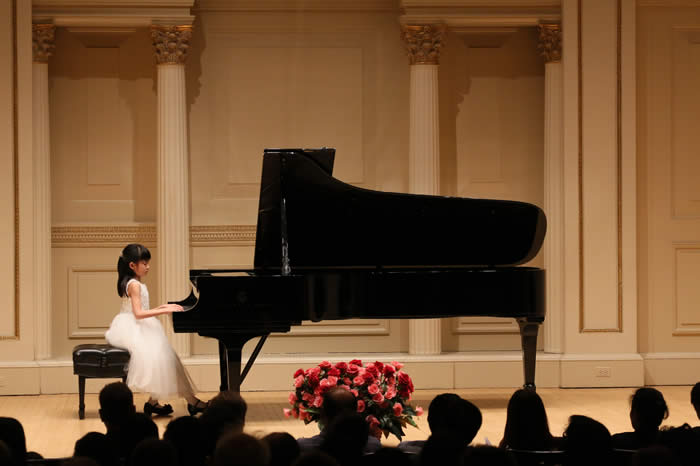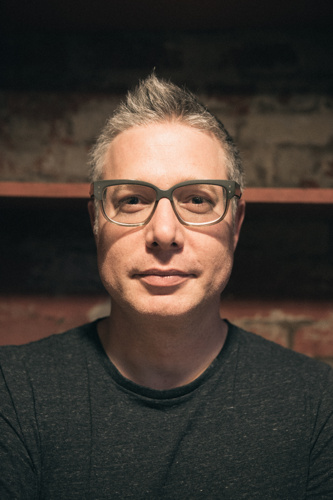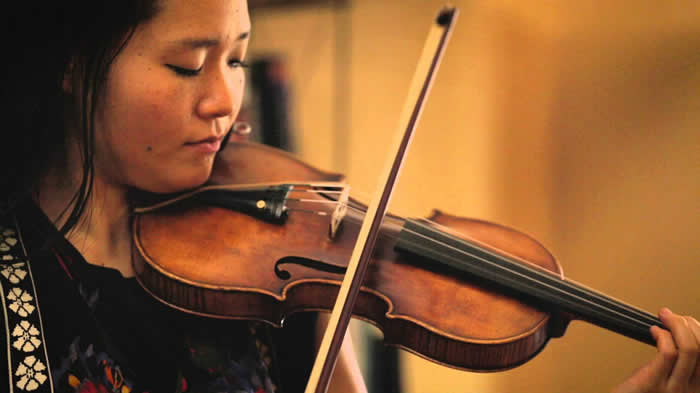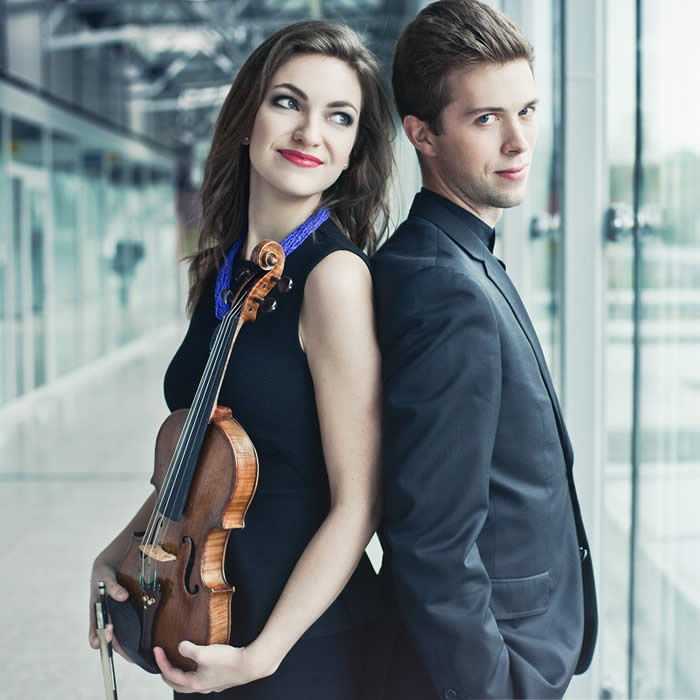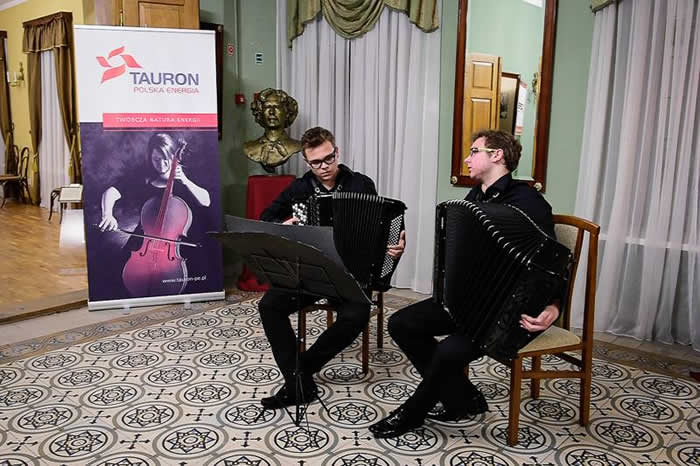 Dear Friends,

With hopes that you are available on May 9 and May 10, 2016 at 6.00 pm, I am writing to request the honor of your presence at the upcoming IBLA Foundation Winners Concert at New York University Casa Italiana Zerilli Marimo' as we honor the extraordinary talent of the IBLA Grand Prize Winners. We look forward with excitement to this 25th Anniversary of the IBLA Foundation and we are elated that this milestone in our incredible journey will coincide with Carnegie Hall's own 125th Anniversary. Tickets for the IBLA Carnegie Hall Concert on May 11 will be offered as in previous years to members of the audience of Casa Italiana. Please mark your calendar, and plan to join us for this very special celebration!


In the past quarter century more than 6,000 musicians from all corners of the earth have performed in the piazzas and palazzi of Ragusa-Ibla, Sicily. The entirety of this beautiful Sicilian enclave, known for its baroque architecture and ancient monuments, is currently designated as one of the largest UNESCO World Heritage Sites. The musicians, together with their friends and family, a group of more than 20,000 visitors over the years, spend two weeks immersing themselves in the culture of this city. Young, bright, intelligent and curious, they have tried it all: trips to the beach, visits to neighboring municipalities, eating, shopping, photographing and filming, all while maintaining their rigorous practice and performance schedules, so that during their stay the streets come alive with music.


The IBLA Foundation has presented over 550 winners in first tier venues such as Carnegie Weill Hall, Alice Tully Hall at Lincoln Center in New York, Tokyo Opera City Hall, Tchaikovsky Hall in Moscow, as well as at prestigious universities in the United States, Canada, Japan, Indonesia, Russia, and Europe. With the generous support of Joan Zumwalt, Sherman Banks, and Alan Storeygaard, we have also engaged in a very successful outreach program, which has enriched the lives of over 19,000 students in the metropolitan area of Little Rock, Arkansas, while allowing our international community of winners to experience the heartland of America as well as its most important cultural centers.


Winners have often presented on major television programs like the American Pulitzer Prize winner Martin Bernheimer's series "Living Young Artists" series for MSNBC, or "The Late Show with David Letterman" on CBS.


We would like to acknowledge that the enthusiasm and good will of critics and audiences, although very warmly appreciated, is not enough to enable the Foundation to survive. The Board of the Foundation benefits from the generosity of our family of hardworking volunteers, made up of musicians, doctors, lawyers, professionals in various fields of expertise, who do not hesitate to offer their support and advice to promote the success of our activities.


On behalf of the Board of Directors of the IBLA Foundation, I would like to express our heartfelt thanks to all of you who enable us to nurture the careers of young artists, thus ensuring a future enriched with dedication, discipline, hard work and the joys of beautiful music.


With gratitude,


Dr. Salvatore Moltisanti
President
IBLA Foundation
New York City





2016 IBLA USA WINNERS' PROGRAMS


Pietro Beltrani, Piano/Composer - ITALY
Nicolai Kapustin Toccatina op. 36 3'
Michel Petrucciani Looking Up / One night in the hotel 5'
Pietro Beltrani Lugo, 8.15 a.m. 3'
Morning Time 3.30"


Lukasz Brzezina and Bartosz Kolsut, Duo Accordion - POLAND
Johann Sebastian Bach Concerto for 2 Harpsichords, BWV 1060, I. Allegro 5'
Grzegorlapiski Constellation 4'
Pyotr Tchaikovsky The Nutcracker, Op. 71: March, Dance of the Sugar Plum Fairy, Russian Dance 6'
Antonio Bibalo Homage to Scott Joplin 5'

David Cieri, Piano - USA
Danielle Blau, Poet - USA
Mike Brown, Bass - USA
Megumi Saruhashi, Violin - JAPAN
David Cieri Untitled 7'

Jakub Czerski, Piano - POLAND
Sergei Prokofiev Piano Sonata no. 6 in A major op. 82 10'
I. Allegro moderato
II. Allegretto
III. Tempo di valzer lentissimo
IV. Vivace
Sergei Prokofiev Piano Sonata no. 8 in B flat major op. 84 10'
I. Andante dolce
II. Andante sognando
III. Vivace
Karol Szymanowski Metopes op. 29:
I. L'île des Sirènes 5'30"
II. Calipso 5'30"
III. Nauzykaa 4'
Quinlan Facey, Piano - USA
Sergei Prokofiev Diabolique, Op 4 No 4 3'
Frédéric Chopin Premiere Ballade in g minor, Op 23 9'30"
Sergei Rachmaninoff Prelude in g sharp minor, Op 32 No 12
Étude Tableau in a minor, Op 39 No 6
"Red Riding Hood" 3'
Szymon Jablonski, Accordion and Marcin Koziol, Guitar - POLAND
Piotr Moss French Suite 13'
Rossen Balkanski Scherzo 4'
Dusan Bogdanovic 5 Romances 7'
Jacek Rabinski Dance of Fire 7'
Iwo Jedynecki, Accordion and Karolina Mikolajczyk, Violin - POLAND
Bela Bartok 6 Romanian Folk Dances 5'
Grazyna Bacewicz Oberek 5'
Rodion Shchedrin Imitating Albeniz 5'
Celina Kotz, Violin - POLAND
H. Wieniawski Original theme varie op. 15 10'
F. Waxman Carmen Fantasy 10'
Tamara Licheli, Piano - GEORGIA
Franz Liszt Hungarian Rhapsody no.11 10'
Maurice Ravel La Valse 14'
Xiani Lv, Piano - CHINA
Franz Liszt Rigoletto 7'
Jianzhong Wang A Hundred Birds Paying Respect to the Phoenix 7'
Alessandro Marino, Piano - ITALY
Franz Liszt Hungarian Rhapsody no.19 10'
George Gershwin Rhapsody in Blue 10'
Marcin Parys, Piano - POLAND / USA
Frédéric Chopin from Twenty-four Preludes, Opus 28 (1839) 7'
No.20 Prelude in C minor (Largo)
No.21 Prelude in B-flat Major (Cantabile)
No.22 Prelude in G minor (Molto agitato)
No.23 Prelude in F Major (Moderato)
No.24 Prelude in D minor (Allegro appassionato)
Franz Lizst Hungarian Rhapsody No.2 (1847) 8'
Georges Bizet Carmen Fantasy (1968) 4'
Vladimir Horovitz
Matteo Pomposelli, Piano - ITALY
Frédéric Chopin Variations Brillantes op. 12 9'
Sergei Rachmaninoff Elegia op. 3 n. 1 5'
Moment Musicaux op. 16 n. 4 3.30'
Soo Hyun Park, Piano and Joung-Yun Son, Soprano - KOREA
A.Dvorak "Rusalka" Song to The Moon 4'20"
Franz Lizst Zigeunerlieder 4'40"
Gaetano Donizetti "Lucia di Lammermor" Regnava nel Silenzio 6'10"
C. F. Gounod "Faust" The Jewel Song 6'05"



Jiaxi Jessica Sun, Piano - CHINA
P. I.Tchaikowsky The Seasons

2016 IBLA - USA WINNERS BIOGRAPHIES
Pietro Beltrani, Jazz Piano/Composer - ITALY
IBLA GRAND PRIZE Outstanding Musician recipient Pietro Beltrani was born in 1989, and graduated at the age of 18 from the Conservatory "G. Rossini" in Pesaro with 10 cum laude. He attended the prestigious International Piano Academy "Incontri col Maestro" in Imola, studying with M.° Franco Scala and then with M°Piero Rattalino. He has attended many masterclasses with great musicians such as Daniel Rivera, Michael Dalberto, Pier Narciso Masi, Joaquin Soriano, Alexander Lonquich and Graham Scott.
Pietro has won a prize in more than 30 national and international piano competitions. In 2009 he won the first prize of the thirteenth "Review of the best graduates of italian conservatories and colleges", in Castrocaro Terme (FC), The fourth prize of the prestigious "Premio Venezia", as well as the Audience Award and the Jazz Award of the 2015 edition of Ibla Grand Prize.
He has played in the most important Italian music festivals; MiTo Festival in Milan-Turin, "Maggio Musicale Fiorentino" in Florence, playing in such prestigious halls and theaters as "Teatro Manzoni" in Bologna, "Accademia Filarmonica" in Bologna, "Teatro Vittoria" di Torino, "Sala Puccini" in Milan Conservatory among others. In 2013 he won a special mention for the talent during the "Umbria Jazz Clinics" organized by Berklee College of Music in Boston.
Pietro is influenced by classical, jazz and pop music and in 2015 he released his first jazz album called "My perfect day", with his Trio. He feequently plays with great italian jazz musicians like Stefano Senni, Felice Del Gaudio and Lele Veronesi. His latest CD is a piano solo based on the music of the great italian singer and composer Lucio Dalla. Both albums are available on Spotify and iTunes store.
Lukasz Brzezina, Accordion - POLAND
IBLA GRAND PRIZE Most Distinguished Musician recipient, Lukasz Brzezina – one of seven finalist "Young Musician of the year 2012" competition – National Elimination to Eurovision Young Musicians in Vienna.
A graduate of National State of Music of first grade in Pruszków in the accordion class of Marek Rejnowicz MA and Karol Szymanowski Complex of State Music Schools no 4 of the second grade in the accordion class of professor Klaudiusz Baran in Warsaw. Both completed with first class honour. Now he has been studying in the class of professor Klaudiusz Baran and Rafa? Grz?ka in The Fryderyk Chopin University of Music in Warsaw.
He is the prize-winner of over 30 prizes, awards and distinctions on prestigious national and international competitions including: Competition of contemporary music "Alkagran 2014" in Czechowice-Dziedzice, "IBLA GRAND PRIZE 2015" in Ragusa (Italy) International Accordion Competition in Poprad (Slovakia), International Accordion Music Festival in Przemy?l, International Accordion Meetings in Sanok, National Accordion Festival "Harmonia Espressiva" in Sochaczew and Accordion Confrontations in Gorlice, Grand Prix at the Artistic Education Centre Contest in Opole.
He performed 3rd movement of "Opale Concerto" by Richard Galliano in 2012 in the nation final of "Eurovision Grand Prix for Young Musicians" organized by TVP Culture, The Ministry of Culture and National Heritage and National Centre for Culture with the Polish Radio Symphony Orchestra under ?ukasz Borowicz in the Witold Lutos?awski Concert Studio of the Polish Radio in Warsaw.
Since the beginning of his musical education he has been taking part in various concerts and festivals as a soloist and with chamber ensembles in Poland: The Royal Caste in Warsaw, The Palace of the Ministry of Foreign Affairs of the Republic of Poland, The Mazovia Region Centre of Culture and Arts, Concerts and Recordings Studios of Polish Radio and Television, Old Orangery in the Royal ?azienki Museum in Warsaw (Royal Summer Residence of king Stanis?aw August), Staszic Palace (seat of the Polish Academy of Sciences) in Warsaw, The Warsaw Photoplasticon, as well as abroad (France, Germany, Slovakia, Italy). He constantly cooperates with various institutions and composers.
He has frequently participated in master classes conducted by outstanding world-famous musicians, such as Stefan Hussong, Geir Draugsvoll, Claudio Jacomucci, Mie Miki, Matti Raantanen, Grzegorz Stopa, Yuri Shishkin, Bogdan Dowlasz, Krzysztof Olczak, Jerzy Kaszuba, Marek Andrysek, Eneasz Kubit, et al. Since 2011 he has been taking part in "Holiday with music" festival. In 2010 he performed in France with two recitals on the special invitation of the French pianist Marie – Claude Werchowska and Association Culturelle Franco-Polonaise. In 2011 he has started cooperation with Bartosz Ko?sut creating a new project. They have prepared a very wild repertoire which is diversified as regards origin, forms, styles, terms of periods and character. Their have achieved Grand Prix at the Artistic Education Centre Contest under the patronage of The Ministry of Culture and National Heritage.
This award-winning musician received a scholarship from the Minister of Culture and National Heritige and since 2011 he has been a grant holder of Polish Children's Fund. Lukasz Brzezina has been performing on the custom-made Bugari Selecta - one of the most technically advanced accordions in the world.
David Cieri, Composer - Piano, USA
IBLA GRAND PRIZE Winner Composer and Pianist David Cieri and his music are a perfect fit in our creative family. He is fearless on the piano. He is a combination of virtuosity, sensitivity and curiosity - discovering new ways to express complex emotion through music - which is the backbone of our films. David Cieri is a true artist.
Ken Burns
Cieri delivers really beautiful moods and strong playing all around...its real music, not trapped by boxes, definitions, genres or styles... it creates its own style...honest, imaginative, fearless...
John Zorn
Playing the piano for over 30 years, first studying under renowned pianist and harpsichordist Mary Jo Horton and Argentinean pianist Americo Caramuta and later under ECM recording artist Art Lande, Cieri's training spanned Baroque, Classical, Romantic, Twentieth Century, Jazz and Free Music. From there, Cieri drew out the shape of his inner voice as both a pianist and composer.
While running the music end of Denver's best Jazz Club two years in a row (2003-2004 Best of Westword), he had the great good fortune to work with drummer Mike Clark of Herbie Hancock's Headhunters and John Molo of Bruce Hornsby's band, bassists Rob Wasserman, Les Claypool, George Porter, Tony Franklin and Alfonso Johnson, Bluegrass legends Peter Rowan and Sam Bush, Jazz guitarists Melvin Sparks and Jimmy Herring.
Performing with the rock band Chief Broom, Cieri had the opportunity to play in venues all across the country from Colorado's Red Rocks Amphitheatre, Fiddler's Green Stadium, The Fox Theatre and The Fillmore West, to Oregon's Roseland Ballroom and Crystal Ballroom, to Cincinnati's Riverbend Amphitheater and St. Louis' Riverport Amphitheater, drawing crowds of up to 30,000. The 1997 Horde Tour was an opportunity for Cieri and Chief Broom to share the stage with Neil Young, John Medeski, Col. Bruce Hampton, Jeff Sipe, Anders Osborne, and members of Morphine and Primus.
Deeply committed to live performance since moving to NYC, he has performed at Carnegie Hall, Lincoln Center, NYU Casa Italiana, Joe's Pub, The Cutting Room, Gramercy Theater, The Living Room, The Bitter End, 55Bar and The Rockwood Music Hall.
In July 2009, Cieri was selected by the Ibla International Composers' Competition in Italy, where he performed four solo piano concerts, each consisting of his own compositions, at the
Piazza Pola
in Ragusa, Sicily. As part of the winners' circle for this international competition, Cieri performed at sold-out
Carnegie Hall
concerts in 2010, 2011, 2012 and 2013. Jeffery James of International Composer reported, "Composer David Cieri performed his original improvised music at Carnegie Hall. These interesting keyboard rambles hint at many contemporary and classical influences and use some extended techniques inside the piano. He shows flashes of real wit and good organizational and musical imagination."
In 2008 Cieri composed the score for internationally known visual artist
Marcel Dzama
's film
The Lotus Eaters
and performed the score live for two months at the esteemed David Zwirner Gallery in Manhattan. The New York Times reported that the exhibition was "greatly buoyed by its musical accompaniment, especially
on Saturday
, when the pianist David Cieri improvises to the action on screen, delivering one of the most poignant aesthetic experiences currently available in Chelsea."
Since March of 2008 he has been working with
Ken Burns
as a composer for Burns' documentary films released on PBS, including the 2009 release, Emmy Award winning
National Parks
series, an addendum to
Baseball: The Tenth Inning
, released in 2010, and
Prohibition
released in 2011. In April 2014, The Address, which Cieri contributed to, will premiere on PBS. In September of 2014 The Roosevelts - An Intimate History will premiere on PBS - Cieri composed and performed the original score for this film. In addition, Cieri is composing music for the score of the next Ken Burns film on The Vietnam War due to premiere in 2016. In 2015 Ark Media, under the direction of Barak Goodman, will be releasing a three part series on the history of cancer based on the book of the same title, Emperor of All Maladies. Cieri is writing the score for the first two episodes. Also in 2015, A documentary about the extraordinary life and artistry of Olympia Dukakis, entitled Olympia Dukakis - Undefined. Cieri will be composing the score for this incisive and honest portrait of one of the worlds finest actors. Recently, Cieri has composed the score for Raymond De Felitta's new film
Booker's Place - A Mississippi Story
. Cieri's score for this film was selected by The Academy of Motion Pictures as a contender for an Oscar Nomination in 2013. Booker's Place recently premiered at the Tribeca Film Festival and had a two week run in theaters in New York City and Los Angeles.
As of August 2009, Cieri is an adjunct professor at the
City College
of New York, teaching Introduction to Jazz and Introduction to Music. . As of March 2011, Cieri is teaching ongoing classes on The Art of Listening at the
92nd Street Y
.
With poet
Danielle Blau
, he curates
GAVAGAI
, a monthly music and reading series at Cornelia St Cafe.
David remains very grateful for these life-giving opportunities and looks forward to an ever-expanding future of developing community through sound.
Jakub Czerski, Piano - POLAND
IBLA GRAND PRIZE Most Distinguished Musician recipient Jakub Czerski was born on 02.03.1994 in Zamo, Poland. His education in art of music began in year 2003, when he asked his parents to buy him any keyboard instrument and in effect they gave him small "Offenbach" piano as birthday present - from this moment he was self teaching for a year - then his parents decided to send him to music school. He finished Karol Szymanowski's Music School in Zamo in Arkadiusz Twarolek's class in 2013, graduating with highest average grade ever achieved in this school, according to most of the teachers. During his education in this school he used to take part in every single concert and event organized there, playing solo and with ensembles, such as trio, quartet, quintet, big-band and orchestra, performing music from XVII-th to XXI-st century in genres from early baroque to jazz standards. Since his childhood, Jakub's passion was also to compose music. He started composing piano pieces even before he started education in music school. His first piece to be presented to larger audience was nearly 30-minutes long Ballade in b minor, which he had composed after only three and a half years of education. Composition remains his hobby until today - only this year he already given several world premieres of his pieces - including Piano Concerto "The Turner's Elements", Variations for Piano and Orchestra on John Williams themes, and "The Frog" Suite for Orchestra. His fondness to symphonic music and opera caused his other passion, which is conducting. As Jakub says, working with orchestra is his favorite occupation - explaining his membership in Cooperate Orchestra, Transatlantyk Symphony Orchestra and Musique Moderne orchestra, as well as cooperation as soloist with many orchestras, including Karol Namys?owski's Orchestra and Lviv National Orchestra.
Currently, Jakub is student of Ignacy Jan Paderewski's Academy of Music in Pozna?, in professor Andrzej Tatarski's class.
Quinlan Facey, Piano - USA
IBLA GRAND PRIZE Most Distinguished Musician recipient, Quinlan gave his first solo recital at the age of 11, and is a winner of competitions in both the U.S and abroad. His accomplishments include: 1st Prize, New York Concerti Sinfonietta 2015 International Shining Stars Debut Series, playing the complete Beethoven 3rd piano concerto at Carnegie's Weill Recital Hall; 2015 IBLA Grand Prize Competition (Ragusa, Italy) Most Distinguished musician, Kent State University Piano Institute Scholarship Award, Young Talent Special Mention and Prokofiev Special Mention and 1st prize in the 2015 35th Annual Bartok-Kabalevsky-Prokofiev International Piano Competition; a winner in the 2015 America Protégé International Piano and Strings Competition; 1st Prize and $10k scholarship at the 2014 Nashville International Piano Competition; as well as other top prizes at local, regional and national piano competitions, including the Baylor/Waco Piano Competition, Texas State Young Artists Piano Competition, DeBose National Piano Competition, the New Orleans Piano Institute Competition for Solo Piano, and the DMTA Symphonic Festival.
Quinlan has attended and performed at festivals including Elan International Music Festival in Dallas, TX; Baylor University Summer Piano Institute (scholarship recipient) in Waco, TX; the New Orleans Piano Institute, LA; and Summit Music Festival in Pleasantville, NY. In October of 2013 Quinlan was selected as the inaugural soloist in the Blue Candlelight Music Series "Young Starlights" program. While in Massachusetts he was a repeat invited soloist at the Hampden Arts Festival, and in Dallas has performed at fundraisers such as "The White House Comes to Dallas". He has performed in Master Classes with Dmitri Ratser, Alan Chow, Pavel Nersessian, 2009 Cliburn Competition gold medalist Haochen Zhang, and 2013 Cliburn competitor Steven Lin. He has been selected as one of 32 international artists to appear in the American Protégé Gala Concert at Carnegie Hall's Stern Auditorium in June, 2016, and will perform a Rising Star Recital in July at the Basically Beethoven Festival in Dallas, TX.
Currently studying with Dr. Baya Kakouberi, in Plano, TX, he began piano lessons at age 7 in Massachusetts with Albert Avadyayev.
Quinlan is a student at Spring Creek Academy where he is a National Honor Society member, and has led an effort to collect can tabs to benefit Shriner's Hospitals for Children, of which he is a former patient. When not playing piano, Quinlan enjoys learning karate and spending time with family and friends.
Szymon Jablonski, Accordion and Marcin Koziol, Guitar - POLAND
IBLA GRAND PRIZE Most Distinguished Musicians Szymon Jablonski, Accordion and Marcin Koziol or 69 Duo* is a guitar­accordion ensemble founded in 2011 by accordionist Szymon Jab?onīski and guitarist Marcin Kozio? in Music Academy of Gdanīsk. They are currently doing PhD at the same academy. Their repertoire includes pieces from the baroque to the contemporary era as well as pieces dedicated to 69 Duo. 69 Duo has won many prizes in international competitions:
1st prize International Guitar Competition 'Alirio Diaz', Rome, Italy 2014
1st prize International Guitar Competition Omis Guitar Fest, Croatia 2013
2nd prize International Accordion Competition Mons, Belgium 2015
2nd prize International Accordion Meetings Sanok, Poland 2012
3rd prize 6th Concorso Musicale Europeo Citta di Filadelfia, Italy 2014
In November 2014 they received Cultural Award for Young Artists from the President of the City of Gdansk. 69 Duo has given number of recitals in Poland, Russia, Slovenia, Bulgaria, Croatia and Italy. *In spite of common associations of the symbol with Far East culture in our case 69 has a different meaning. Spending a lot of time together enabled us to know our characters better. We noticed that in many issues we are totally different although while playing together we create a complete unity. In our opinion this kind of thing is best shown by 69 number made up of the same elements set in the opposite way forming one whole.
Such a name in case of an ensemble performing classical music may evoke controversial feelings but it's definitely easy to remember!
Bartosz Kolsut, Accordion - POLAND
IBLA GRAND PRIZE Most Distinguished Musician recipient, Bartosz Kolsut was born in 1996 in Radom. He began his music career at the age of 7, playing the accordion at the Oskar Kolberg Colleges of Music, under the supervision of Mr Artur Miedzilski. Currently he is a student The Fryderyk Chopin University of Music in Warsaw, under the direction of Professor Klaudiusz Baran.
He has been a laureate at numerous prestigious competitions and festivals. He was a finalist at the National Accordion Competition for Professional Musicians in Przemyl, Poland, in 2013 and a laureate at the ninth 20th and 21st Century Music Competition for Young Musicians in Radziejowice, Poland, in 2012. He received many awards, inter alia
Grand Prix and title of "Young Musician of the Year 2014" at television competition in TVP Kultura. Finalist at Eurovision Young Musicians 2014 in Cologne, Germany. The First Award at the 45th and 47th International Accordion Competition in Klingenthal, Germany, in 2008 and 2010. The First Award at the 11th International Accordion Festival in Vienna, Austria, in 2011. The First Award at the 38th International Accordion Competition in Pula, Croatia, in 2013. The First Award and the Special Award for the Best Interpretation of the Compulsory Music Piece at the 7th International Accordion Competition in Poprad, Slovakia, in 2012. The First Award at the 22nd International Accordion Festival in Przemyl, Poland, in 2013. The First Award at the Accordion Music Festival in Mawa, Poland, in 2007, 2009, 2010, 2011, 2013.
He has frequently participated in master classes conducted by outstanding world-famous musicians, such as Yuri Shishkin, Alexander Selivanov,Alexander Dmitriev, Frank Marocco, Jerzy Jurek, Klaudiusz Baran, Janusz Pater, Bogdan Dowlasz, Krzysztof Olczak, Jerzy Kaszuba, Marek Andrysek, Eneasz Kubit, , et al. Bartosz Ko?sut willingly enters contests and performs in chamber orchestras. He works in collaboration with Mr Lukasz Brzezina, an accordionist, Mr Tomasz Gieron, an accordionist, Mr Piotr Wysocki, a saxophonist, and Mrs Anna Wodarska-Szetela, a flautist.
He is a member of the Humi Accordion Band, who won the First Award at the World Music Festival in Innsbruck, Austria. His major chamber music achievements include the Second Award for the Best Student Chamber Orchestra at the 38th Medunarodni Susret Harmonikasa in Pula, Croatia, the First Award at the 17th International Accordion Contest in Sanok, Poland as well as the Grand Prix at the Artistic Education Centre Contest under the patronage of The Ministry of Culture and National Heritage.
Bartosz constantly cooperates with various institutions and composers, such as Deni Dekleva Radakovic, Przemysaw Zych, Barbara Kaszuba. He has been the triple winner of the scholarship awarded by The Ministry of Culture and National Heritage and a laureate of the Young Poland Scholarship Programme, designed for artists under the age of 35 with outstanding achievements in their fields, awarded by National Centre for Culture, whose financial help enabled him to purchase a professional instrument, Pigini Sirius Millenium. Since 2009 he has been the holder of the scholarship given by The Polish Children's Fund, an independent, non-governmental organization whose major objective is to help exceptionally gifted pupils and students develop their academic interests and artistic talents.
Celina Kotz, Violin - POLAND
IBLA GRAND PRIZE Most Distinguished Musician recipient Celina Kotz started playing the violin at the age of six under the direction of Anna Bartusch. Since 2004, her teacher was Karina Gidaszewska. Now she is studying at Ignacy Jan Paderewski Poznan Academy of Music with Bartosz Bryla and Michal Bryla. In 2005 she made her debut with the Tadeusz Szeligowski Philharmonic Orchestra in Pozna?. Since then he has performed as a soloist with such orchestras as Kunitachi Symphoniker Orchestra, Euro Symphony SFK Orchestra, Hof Philharmonic Orchestra, Polish Baltic Philharmonic Orchestra, Sudeten Philharmonic Orchestra. Many times she recorded for radio and television, among others in the Studio of Polish Radio.
Her talent was already admired in Tokyo, Vienna, Tirana, in the Polish Belvedere - at the invitation of First Lady of Poland Maria Kaczynska, in Frederic Chopin Music University, as well as under the National Children's Fund at the Royal Castle and the Royal Lazienki Park in Warsaw. She has been awarded scholarships from the Polish Ministry of Culture, Business and Professional Women's Club and Pro Bono Musicae Foundation.
Celina performs also as a chamber musician in "Wikomirski Trio" and she is a member of Hulencourt Soloist Chamber Orchestra in Belgium. She perfected her craft in many Master Classes conducted by the most famous violinists such as Maxim Vengerov, Bartek Niziol, Natascha Prischepenko, Zakhar Bron, or Jadwiga Kaliszewska. She participated in many international and national violin and chamber music competitions, winning top positions, including:
2014 Uminska Competition – 1st Prize, 2014 21st Brahms Competition – 2nd Prize,
2014 Music Festival & Masterclass Pila – Grand Prix, 2014 5th Marteau Competition – finalists and two special prizes, 2012 3rd International Heinrich Wilhelm Ernst and Karol Szymanowski, Violin Competition in Wroclaw – 1st Prize, 2012 International Violin Competition "Young Paganini" in Legnica – 1st Prize, 2011 14th International Henryk Wieniawski Violin Competition in Poznan – second stage, 2010 3rd Wroski Junior Competition for Violin Solo – 1st Prize, 2009 35th Bach Competition in Zielona Gora – 1st Prize, 2009 3rd International Lawrynowicz Meeting of Young Violinists– 1st Prize. 2009 6th International Telemann Competition – 1st Prize, 2007 7th National Januszajtis Violin Competition– 1st Prize, 2005 Talents for Europe - 1st Prize in solo category and 1st Prize in chamber category
Tamara Licheli, Piano - GEORGIA
IBLA GRAND PRIZE TOP PRIZE Winner Tamara Licheli is a prizewinner of numerous national and international competitions. Among them are : Georgian musicians' competition (Georgia), Ettlingen international competition (Germany), Gottingen Chopin international competition (Germany), Marco-Polo international competition (Greece), Bradshaw & Buono international competition (USA), Ibla Grand Prize international competition (Italy) etc.
Tamara Licheli performs as a soloist as well as a member of chamber ensembles. She collaborates with such musicians as Liana Issakadze, Marina Iashvili, Alexander Korsantia, Alexander Rudin, Iuri Jislin, ken Aiso, Akikazu Nakamura; conductors: Jansug Kakhidze, Vakhtang Kakhidze, Vakhtang Matchavariani, David Delpino Klinge, Lavard Skou Larsen, Gianluca Marciano, Tan Lihua and others. Her concerts were held in Georgia, USA, South Africa, Taiwan, Switzerland, Germany, Austria, Italy, England, Lithuania etc.
Tamara Licheli is a jury member of different national and international competitions. She gives master-classes in Georgia and abroad. It's necessary to emphasize her role in development of Georgian classical music-she's a first performer of many important Georgian pieces such as Felix Glonti's, Ramaz Kemularia's, Vakhtang Machavariani's concerts for piano and orchestra, Vaja azarashvili's piano quintet, Zura Nadareishvili's and Gogi Chlaidze's piano trios etc. Also, she has another important Georgian composer's pieces in her repertoire (compositions by A.Mizandari, M.Davitashvili, S.Tsintsadze, O.Tatishvili etc.).
She graduated from Tbilisi State conservatoire with prof. Tengiz Amirejibi, passed probation period in Academy of Santa-Cecilia in Rome with Prof. Sergio Perticaroli (Italy) and in Music Academy of Munchen with Prof. Gerhard Oppitz (Germany). In different years she was Georgian President's, Tbilisi Municipality's, Italian and German government's scholarship holder. Tamara Licheli is an author of a book "Tengiz Amirejibi" – it's a first book about famous Georgian pianist and teacher, her professor – Tengiz Amirejibi. Tamara Licheli is an Associate Professor of Tbilisi State Conservatoire. She's a founder and artistic director of Tengiz Amirejibi International Music Festival (Tbilisi, Georgia) and National Piano Competition (Borjomi, Georgia), director of "classical music development foundation".
Xiani Lv, Piano - CHINA
IBLA GRAND PRIZE Most Distinguished Musician Xiani Lv, graduated from Tianjin Foreign Studies University and got bachelor degree in English translation in 2009. After she had graduated she continued to study at Tianjin Conservatory of Music. In 2011, she got master's degree in piano performance. Now, as a University Lecturer, she teach piano at the university.
From the age of five, Xiani Lv had successively learned the piano with Professor Lihua Lin and Professor Naifan Shen. And she also got the meticulous guidance from the professor Pingguo Zhao of Central Conservatory of Music and the foreign piano professors, Alexei-Sokolov and Mikhail Aleksandrov among others.
Honors & Awards: In 2007, she won the fifth of Chopin Etude Class and the second prize of Mozart Sonata Class in The 14th Hong Kong—Asia Piano Open Competition. In 2007, she won Most Potentiality Award of Non-professional Group in The 6th Asian Youth Music Competition (in Singapore). In 2008, she won the first prize of Young professional Group and Chinese Music Special Performance Prize in Classical International Piano Competition in Russia. She was awarded Most Distinguished Musician and Jianzhong Special Mention in The 24th Annual International Music Competition--2015 IBLA Grand Prize.
Alessandro Marino, Piano - ITALY
IBLA GRAND PRIZE TOP PRIZE Winner and William Modica and Concetta Giordanella Modica Memorial Award recipient, Alessandro Marino through which he will make a USA tour and debut at the Carnegie Hall in 2016.
...a large audience that appreciated the extraordinary qualities of the 24-year-old soloist ... It takes uncommon qualities, high digital speed and courage to deal with such virtuoso marathons. Alessandro Marino, in this field, seems to us already at ease ... " (La Gazzetta del mezzogiorno)
"The impetus of the pianist, in his unbridled and overwhelming enthusiasm … certainly is engraved on memory" (Giornale di Sicilia)
He regularly performs as a soloist for the most important associations and festivals in Italy such as Sala Verdi of Milan Conservatory for the prestigious season of Società dei Concerti di Milano, Accademia Filarmonica Romana, Festival Verdi of Parma, Festival MiTo both in Milan and Turin, Maggio Musicale Fiorentino, Festival Brescia and Bergamo, Amici della Musica of Palermo in the Politeama Theatre, Associazione Musicale Etnea of Catania, Filarmonica Laudamo of Messina, Camerata Musicale Barese, Magna Grecia Orchestra (conductor L. Piovano), Camerata Musicale Salentina, Associazione Musicale Angelo Mariani of Ravenna, Teatro Comunale of Bologna, Opera Theatre of Sanremo Casino, Amici della Musica of Padova, Fasano Musica, Villa Reale of Milan and Monza, Associazione Siracusana Amici della Musica, Circolo Musicale di Sondrio, Amici della Musica of Campobasso, Festival Venere d'argento 2011 of Erice, in Stresa, Venice and Milan for the Dino Ciani Association. He also performs in prestigious venues in the Netherlands (Felix Meritis in Amsterdam), Spain (Fundación Botín in Santander) and France (Piano aux Jacobins in Toulouse). In addition, he collaborates with the violin player Silvia Mazzon.
His concerts have often been broadcast by television and radio stations. In particular, Sky Classica HD recorded a documentary on his figure for the show "Talents!". In 2009 he was a guest and played live on an episode of "Pauw&Witteman show", the most famous talk-show of the Netherlands. In 2013 he played in Quirinale, the official residence of the President of the Italian Republic and the concert was live recorded and broadcast by the italian channel Rai Radio3. He also played for the "All Chopin" marathon in Milan, arranged by Imola Academy, recorded and broadcast by Mediaset.
In his solo recitals beside traditional repertoire there is often space for compositions of less known romantic composers such as Alkan, Gottschalk, Moszkowski. In 2014 he was awarded with 2nd prize (with 1st not awarded) at Alkan-Zimmermann International Piano Competition in Greece. He is also the winner of the Festival "New careers 2010" promoted by Cidim with the collaboration of Roma Tre Orchestra, in which he was voted directly by University students, who appreciated particularly "[...] the magnetism, the energy and the brilliance Alessandro Marino puts in all of his interpretations".
In 2011 he received the Diploma released by the International Piano Academy of Imola in which he studied under the guidance of M° P. Rattalino and graduated summa cum laude both at Trapani Conservatory, under the guidance of M° S. Spanò, and at Cesena Conservatory. He is currently attending a II level Master course at Milan Conservatory with M° G. Bellucci. He performed in many masterclasses with several outstanding musicians such as F. Scala, Z. Kocsis, R. Levin, Vo. Ashkenazy, A. Lucchesini, L. Richaud, W. Wojtal, A. Torger, R. Risaliti, O. Niederdofer, J. Soriano, C. Pescia, Y. Jun. In 2013 he also attended the course "Professional Training in Entrepreneurship and Promotion in Music (AMA)" conceived and organized by "Accademia Teatro alla Scala". He is currently teaching at Istituto Superiore di Studi Musicali "Achille Peri" in Reggio Emilia, at Scuola di Musica Ottavanota in Milan and at the Imola Piano Academy "Talent development - Eindhoven".
Karolina Mikolajczyk, Violin and Iwo Jedynecki, Accorion - POLAND
IBLA GRAND PRIZE Most Distinguished Musician recipients, Karolina Mikolajczyk & Iwo Jedynecki is one of the most promising young chamber ensembles in Poland. They have claimed numerous first prizes and Grand Prix on music competitions in Poland, Croatia, France and Austria. In November 2014 they received Rectors' Prize and Authors' Association Prize on Concert of the Year – national competition for chamber ensembles.
The duo was formed in 2013. The original combination of violin and accordion gives unlimited sound and colouristic possibilities, which the duo exploits on the repertoire from every musical period – from the Baroque up to the XXI Century. It consists of pieces written by composers of various nationalities, representing different musical styles. Apart from original compositions for violin and accordion they perform self-made transcriptions of world-renowned literature for violin and piano.
Karolina Mikolajczyk & Iwo Jedynecki enjoyed their debut in May 2013 in the Concert Hall of The Frederic Chopin University of Music in Warsaw. Since then they are constantly performing in Poland and abroad. They have played recitals in: Auditorio Eduardo del Pueyo in Zaragoza (Spain), museums Tomba di Giulietta – Museo degli Affreschi and Castelvecchio in Verona (Italy), Teatro Comunale Niccolo van Westerhout in Bari (Italy), and Societa Dante Alighieri in Basel (Switzerland). In 2014 they opened the 14th Summer Festival "Dziekanka" in Warsaw and performed during the Vier Jahreszeiten Festival in Riehen (Switzerland).
In 2015 they played recitals in Concert Halls of Music Academies in Cracow, Lodz, Wroclaw, Poznan, Szczecin, Gdansk, Katowice and Bydgoszcz.
Duo Karolina Mikolajczyk & Iwo Jedynecki are also collaborating with composers. In April 2015 they premierred the work "Rapido" by Edward Sielicki, and in February 2016 they will premiere a double concerto for violin, accordion and orchestra dedicated to the duo by Marcin Blalewicz.
They took part in masterclasses with renowned musicians such as: prof. Ingolf Turban (Hochschule fur Musik in Munich), prof. Janne Rattya (Hochschule fur Musik Und Darstellende Kunst in Graz), prof. Inaki Alberdi (Conservatorio Superior de Musica de Pais Vasco "MUSIKENE" in San Sebastian).
Soo Hyun Park, Piano - KOREA
IBLA GRAND PRIZE Most Distinguished Musician, as well as The John R. Susino Memorial Award and The Donizetti Special Mention recipient, Soo Hyun Park Performed Piano concert with the Oltenia State Philharmonic Orchestra, Gangnam Philharmonic Orchestra,Gwangmyung Orchestra, Keumchon Youth Philharmony Orchestra, Recorded an album and Accompanied Vocal Recitals, Ensemble Recitals with instrument Partners and Singers in Seoul ,etc. from 2009 to 2015.
Performed Piano Recitals at Rome, Sorento, Suedtirol in Italy and Berlin, Dortmund, Rosental, Plauen, Lage, Neuruppin, Wandlitz in Germany, from 2005 to 2008 taught Sook-Myung University and Seoul Theological University, from 2009 to present Participated in Sam Ensemble at Seoul, from 2009 to 2011. Engaged as Pianist and Music Director in International Festival Kammer Oper Schloss Rheinsberg, Germany, from 2008 to 2009. Accompanied in vocal and instrumental class of Hochschule fuer Musik in Detmold, Germany, from 2005 to 2008
Graduated with top grades from Zusatzstudium course for Chamber music and Accompaniment at Hochschule fuer Musik in Detmold, Germany. in 2008
Graduated from Sook-Myung University, Seoul, Korea, in 2002
Marcin Parys, Piano - POLAND/USA
IBLA GRAND PRIZE TOP PRIZE Winner, Hailed as a dynamic musician, with a sensitive touch, Marcin Parys has had the distinct pleasure of performing across Europe, Israel, and the United States. His unique ability to bring Chopin's music to life has been met with great praise and recognition in many competitions.
Born in Kraków (Poland) in 1984, Marcin acquired an interest in playing the piano at an early age. In his youth Marcin studied under the tutelage of Jerzy Stpie and Jaroslaw Iwaneczko. Later he studied with Waldemar Andrzejewski at the Academy of Music in Pozn, where he received his Bachelor's degree. Marcin has also received his master's degree from Oklahoma City University where he studied with Amy I-Lin Cheng and Sergio Monteiro. Currently he is pursuing his Doctoral degree studying with Adam Wodnicki at the University of North Texas where he has received a full scholarship and a Teaching position as a Teaching Fellow.
Since his first performance at the age of 9 he has taken part in over 30 competitions worldwide. The most significant of these competitions include the 2015 IBLA GRAND PRIZE Competition in Ragusa-Ibla, Sicily, Italy, 2013 Isabel Scionti Piano Performance Scholarship in Denton, TX, 2012 20th International Chopin Piano Competition in Corpus Christi, TX, the 2010 Piano Division at The Naftzger Instrumentalists Competition, 2009 Israel Exchange Young Pianists Competition, 2003 11th Music Festival in Jaslo (Poland), in all of which he received first prize. In his youth Marcin earned acclaim as a soloist in the 2000 National Piano Competition for High School Pianists in Kraków (Poland), 1996 2nd prize winner in the International Piano Competition in Koszyce (Slovakia), and in 1994 2nd prize winner of The Polish National Piano Competition "Janina Garcia" in Stalowa Wola.
In recent years Marcin has gained valuable insight from attending master classes and festivals held by many acclaimed professionals. These master classes and festivals have included Jerome Lowenthal, Christopher Harding, Rebecca Penneys, Stephen Hough, Tamas Ungar, Jin Zhang, Joseph Kalichstein, John Owings, Jose Feghali, Sylvia Wang, Martin Hughes, Sergey Saragyjan, Maurizio Barboro, Wiera Nosina, and Anthony di Bonaventura. Through his pursuits he has become a well-rounded musician with great prospect for the future.


Matteo Pomposelli, Piano - ITALY
IBLA GRAND PRIZE Outstanding Musician recipient Matteo Pomposelli was born in Rome, February 23 2005. At the age of 7 he started studying piano. Since November 2014 is under the direction of his teacher Andrea Frezzolini. Despite his young age he's already a winner in many National and International Piano Competitions:
• II° Piano Competition "Leonardo da Vinci – Silver 2015 " (January 23/25,2015)First Absolute Prize
• XII° Piano Competition "Giulio Rospigliosi" (March 25/29,2015) First Absolute Prize
• XXX° Piano Competition "J.S.Bach" Città di Sestri Levante ( April 30,May 3,2015 ) First Absolute Prize
• International Music Competition for Youth "Dinu Lipatti" Rome ( May 4/8,2015 ) First Absolute Prize
• X° International Piano Competition " Mozart " ( May 9/10,2015 ) First Prize
• V° Youth Piano Competition " CM Musica Classica" ( May 30/31 ,2015 ) First Absolute Prize
• V° International Piano Competition "Piano Talents ",Milan ( June 9/15,2015 ) First Prize
• International Music Competition " Gran Prize Virtuoso " Paris ( October 25,2015 ) First Prize
• International Competition " Giovani in Crescendo " Pesaro ( November 24/27,2015 )First Absolute Prize
• Piano Competition for Youth Talents " Steinway&Sons "Rome December 5/6,2015 )First Absolute Prize
February 15 2015 he performed at the "Teatro dei Ginnasi" in Rome, in the context of the music festival "I Concerti del Gianicolo" organized by the Music Association "Orchestra da Camera Roma Classica". He was in the Sony Classical Talent Scout (Madesimo, July 12 2015), where he was awarded the Special Prize as the most promising youth; his interpretation of Isaak Berkovich "Variations on a Theme by Paganini" was broadcast on Radio Classica , July 29 2015, during the program "Top Ten" led by pianist and critic Luca Ciammarughi. He was in "Ibla Grand Prize" International Music Competition (Ragusa/Ibla, July 6/16 2015), getting the Outstanding Musician Award, the Best Young Talent Award and the Berkovich Special Mention. December 16 2015, he performed at the Pontificio Istituto di Musica Sacra in Rome Friday 26 2016 will hold a Solo Concert at the Sala Baldini in Rome, event organized by the New Musical Academy Association. The program will include some pieces of F. Chopin, S. Rachmaninoff, A. Ginastera. October 2016, he will give a Solo Concert at the Monferrato Classical Festival, concert series reserved for talents who distinguished themselves in National and International events.
Joung-Yun Son, Soprano - KOREA
IBLA GRAND PRIZE Most Distinguished Musician as well as The John R. Susino Memorial Award and The Donizetti Special Mention recipient,, Joung-Yun Son has performed with Mannheim Orchestra, Saarllui Orchestra, The Korean Orchestra in Germany for World Cup, Saarbrucken Universiaet International Music Festival, Namyangju Philharmonic Orchestra, Seoul Symphony Orchestra,Saarbruecken Opera, Badenbaden Orchestra, Land Rheinland-Pfalz Orchestra among many others. She has taught Master Classes Sungshin University, Kaywon High School of Arts, Gyeonggi Arts High School and Incheon Arts High School.
Ms. Son's Awards include; Sol Soloist at Saarllui Chrysler Symphony Orchestra in Germany, 1st prize of Dae-Eun Competition in Korea, 1st prize of Music Journal Competition in Korea, 1st Prize & Best Popularity Award in Louis Spohr International Competition in Germany, 3rd Prize of Neustadt International Competition in Germany.
Her education has been extensive and has received a Bachelor's Degree in Vocal Music at Sungshin University, a Masters Degree at Mannheim University of Music and Performing Arts, a Ph.D at Mannheim University of Music and Performing Arts, a Ph.D in Opera at Mannheim University of Music and Performing Arts as well as a Certificate in Pitiliano Academy in Italy.
Jiaxi Jessica Sun, Piano - CHINA
IBLA GRAND PRIZE Most Distinguished Musician Jiaxi Jessica Sun, 8, lives in China and began studying piano at the age of three and half with her mother, a professor of piano in local conservatory of music. Currently she is a 3rd grade student in a primary school. She won her first award when she was 4. She had won more than 20 various awards in China from then on. She was very happy when she collected her first international piano award from Los Angeles in August, 2014. When she is not playing piano, you might be able find her assembling her LEGO robot. She also loves taking photographs when she traveling around. She would like to be pianist, a scientist, a photographer or maybe even all.